What Is A Bespoke Kitchen?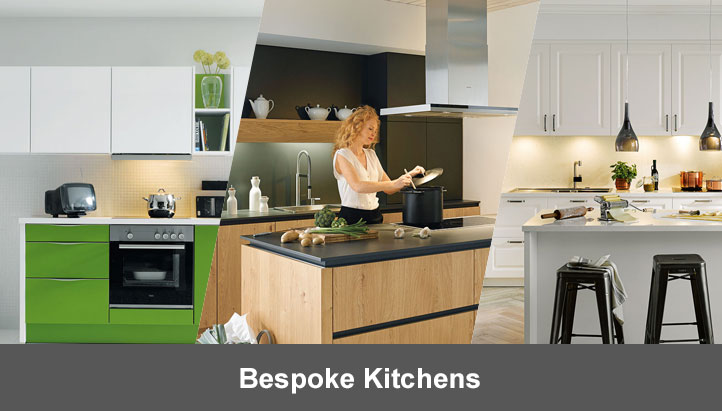 A bespoke kitchen is a kitchen that's been custom made to meet the clients requirements. Every aspect of the kitchen is customisable, from the layout and storage options to the materials and lighting used.
Unlike a made-to-measure kitchen, which is where the designer measures your kitchen space and tweaks a pre-existing kitchen design to fit, a bespoke kitchen can really look and function in any way you would like.
Taking Inspiration From Professionals, Then Making It Yours
How many times have you looked at buying something and thought "I wish they never put that part on there"?
That's the difference between bespoke and made to measure, if you don't like the cabinets, layout, lighting, seating area etc. – you can change it to be however you want it.
You can look through various kitchen designs and pick and choose the elements you like in each. Maybe you like the kitchen island in this kitchen:
But prefer the style of this kitchen:
And maybe you like these storage options:
Whatever your dream kitchen looks like – you can have it in your home when you go for a bespoke kitchen.
You'll Be Able To See How The Kitchen Will Look Before Any Work Takes Place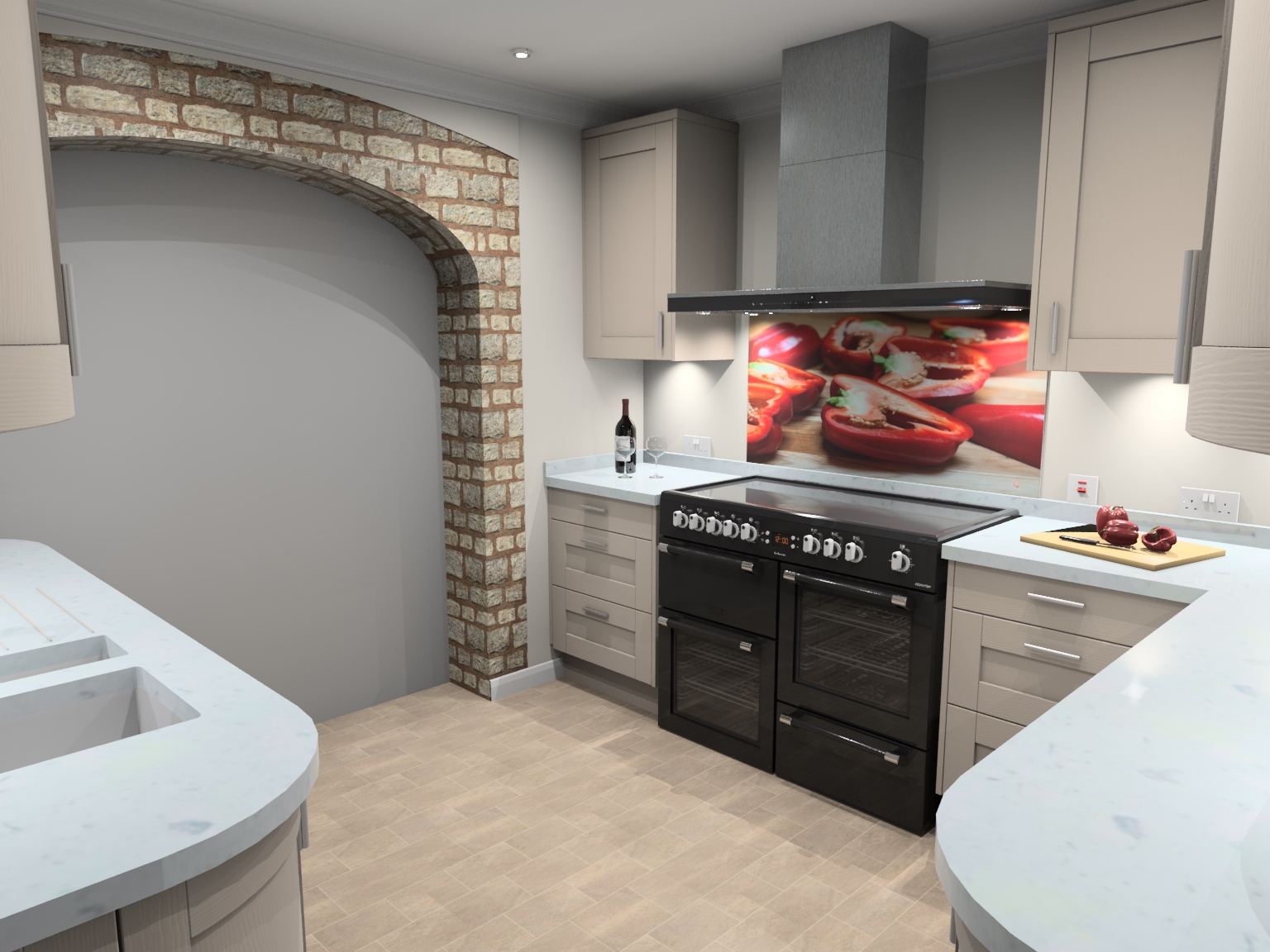 With bespoke kitchens, the first step is to get your kitchen area measured up so the designer knows what they're working with. After they have the measurements, they'll input them into their CAD software.
CAD stands for "Computer Aided Design" and is used to create a 3d representation of how your kitchen will look, without doing any construction.
This allows you to see how the room would look with different layouts, colours, cabinets etc. and is very helpful in helping people find the style they truly love.
Designing Your Kitchen
No professional kitchen designer will expect you to know exactly how you want your kitchen to be, and they will be there to help you through the process with advice on what's popular, how to get the most out of your available kitchen space and more.
Here are some of the things you want to take into account when designing your dream kitchen.
What Do You Use The Kitchen For?
If you're a family that loves having guests over and entertaining, the design of your kitchen will be very different from a family that has a keen chef in the house.
And so it's important to work out what the main use for the kitchen is and then discuss this with your designer.
There's a lot of new features your kitchen can have that'll make the experience you love using your kitchen for a whole lot better, such as hidden storage options, flexible seating areas and more.
What Designs Do You Like?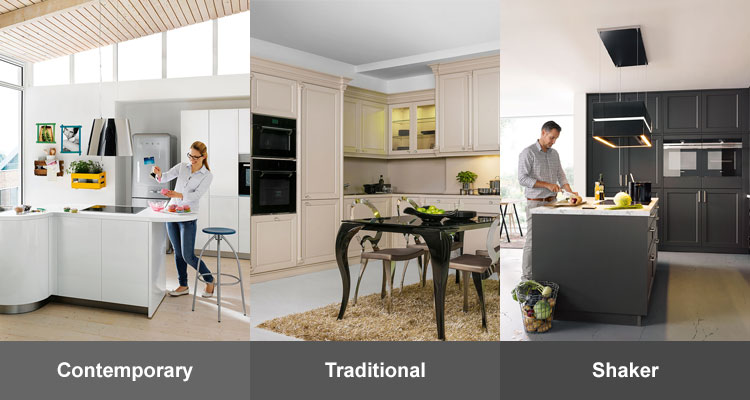 There are three main styles to choose from when it comes to kitchen designs, these are modern (also known as contemporary), traditional and shaker.
There is no best style of kitchen, but there is definitely a best style for you. To find it, make sure you have a look through each of the styles and determine which one you and your family prefer.
Have You Seen Many Kitchens In Person?
Although you can get a fairly good idea by looking at pictures online, nothing beats being able to interact with the kitchen in person.
It's well worth your time taking a look around kitchen showrooms and getting a true feel for how the kitchen is.
Looking For A New Kitchen?
If you're in the market for a new kitchen, be sure to book a free no obligation consultation at one of our showrooms across Kent, Essex and Suffolk. 
We cover a wide range of local areas including: Woodbridge, Suffolk, Sudbury, Southend, Rochester, Rayleigh, Newmarket, Margate, Maidstone, Lowestoft, Kent, Haverhill, Harlow, Gillingham, Felixstowe, Essex, Dartford, Colchester, Chatham, Bury St Edmunds, Brentwood, Braintree, Beccles, Basildon, Ashford and more.
We'll happily take you round all our kitchens on display and offer any free advice you may need. Click on the button below to get started today.
Frequently Asked Questions
What makes a kitchen bespoke?
A kitchen is only ever truly bespoke when it's custom designed to meet the clients requirements. They may take inspiration from previously designed kitchens, but nothing will be without the ability to fully customise.
Is a bespoke kitchen worth it?
Whether or not a bespoke kitchen is worth it will depend on how much the kitchen is used, and what its primary function will be. If the kitchen is used to spend precious time with friends and family, and you get a kitchen custom designed to make that more enjoyable, then yes it is completely worth it. You may also enjoy cooking meals, and if a custom designed kitchen encourages you to spend more time doing that, it's again well worth every penny spent. If on the other hand you aren't planning to use the kitchen very often, a bespoke kitchen may not be the best bet for you.
What is the difference between a bespoke kitchen and a made to measure kitchen?
Made to measure kitchens take a pre-existing design and make it fit into your kitchen area, whereas bespoke kitchens can be completely customised in almost any way you like.
Need More Kitchen Inspiration?
Have a read through our other expert guides: