Book your FREE Appointment Today
Kitchen design appointments are 100% free and come with no obligation. Book a free appointment today by clicking on the button below.
Book Now FREE
Kitchens Bury St Edmunds – Bespoke Luxury Kitchen Designers
Looking for a company that builds high quality luxury kitchens in Bury St Edmunds? We have the services you need.
Bentons Kitchens has provided high quality bespoke kitchens to Bury St Edmunds residents for over 40 years, and want you to join the thousands of other home owners who simply love their kitchen design. Each project that we work on is carefully customised according to each client's needs, budget and lifestyle.
Which means that when you hire our team, you can be sure that we will design your kitchen in such a way that compliments your home and caters for your unique needs.
Beautiful and Professionally Made Kitchens in Bury St Edmunds
Bentons Kitchens is a family business that has over 40 years of faithful service to our customers, and community. When you hire our team, we will begin by setting up a special consultation where we can discuss the details of your new luxury kitchen. These meetings have no time limits, and we will not start work on your property until we have sorted out all of your questions and concerns.
However, if you can't make up your mind on which kitchen design you like best, please have a look in one of our kitchen showrooms throughout Essex, Suffolk and Kent. Bentons Kitchens can build traditional kitchens, contemporary kitchens as well as shaker style kitchens from both the Schuller and Hanak ranges. And if you need new appliances, we have over a thousand items for you to check out.
So if you need the best luxury kitchen services Bury St Edmunds has to offer, visit Bentons Kitchens today.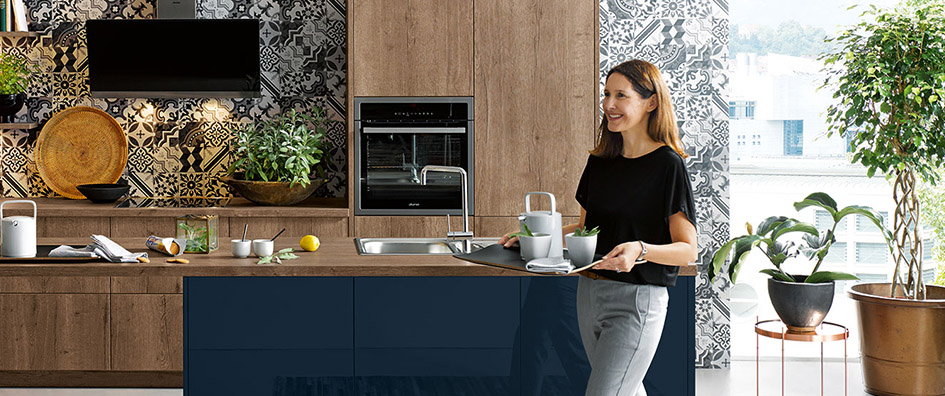 Our Kitchen Design Appointments Are Free
If you would like to book a free kitchen design appointment with a friendly member of our team click the button below and fill out your details.
Book Now FREE
Discover the Best Kitchen Designs in Bury St Edmunds
Here are some of the leading kitchens made by the best kitchen design experts Bury St Edmunds has to offer.
Book FREE Appointment
Bespoke Kitchen Design Appointments for Bury St Edmunds
Free Consultations With Our Expert Team
Bentons Kitchens offer free, no-obligation consultations to all of our clients. These consultations have no time limits, and our expert designers will do their best to help you choose a luxury kitchen that matches your needs and budget.
If you're interested in this service, please visit one of our kitchen showrooms, and speak to one of our expert designers about your plans and budget. We will be happy to answer whatever questions you may have for us.
Once you have made your decision and you're ready to move onto the next step, one of our designers will go to your home to survey and inspect your kitchen area. These area surveys are also free of charge, so there's no need to worry about extra costs.
We will then take the survey data from your kitchen and we will feed it into a special software (CAD). This will allow us to combine your new luxury kitchen ideas with the space that's available at your home to create an advanced 3D representation of your new kitchen.
And the best part is it's all free. Our planning and design services cost absolutely nothing, and we will only start working on your kitchen once you have approved our CAD design. So there's no need to worry about hidden fees or miscellaneous costs.
Creating High Quality, Luxury Kitchens for the Past 40 years
When you hire Bentons Kitchens, we promise to provide you with a spectacular luxury kitchen that matches your budget, home and lifestyle. Our design team will also do everything they can to make sure that your new kitchen is beautiful, durable and easy to maintain.
Throughout the past 40+ years we have received some truly remarkable feedback on our kitchen design projects and can say to you with full confidence that the biggest issue you'll have when you use Bentons Kitchens is that you didn't book a free appointment sooner.
So if you need the best luxury kitchen design services in Bury St Edmunds, book a free appointment at Bentons Kitchens today.
Visit Us At Our Suffolk Kitchen Showroom Today
Free, No Obligation Consultation
We learn about your dream kitchen & offer friendly advice for free.
Free Site Survey
We visit your home and do a full survey on the kitchen space for free.
Free Planning
We take your requirements and plan out the entire kitchen design for free.
Book FREE Consultation
Stop Looking For The Best Kitchen Design Company In Bury St Edmunds And let them turn your dream kitchen into a reality. Call Bentons Kitchens Now
Delighted with the design and style of the kitchen, it did take a bit longer than expected – due to the changes we made to the kitchen. Now it's finished we are very pleased, thank you.
Josh was excellent in designing our kitchen and it is superb, I'm delighted with the kitchen and every aspect about it, excellent job and very much appreciated, thank you.
Book Your FREE Consultation Today