What Happens At A Kitchen Design Consultation?
Book your FREE Appointment Today
Kitchen design appointments are free of cost and come with no obligation. Set up a free appointment today by clicking the button below.
Book Now FREE
Finding your dream kitchen is an exciting time for any family that's looking to perfect "the heart of their home". But something we've learned having helped countless families across the UK is that it can also be an incredibly stressful time when you aren't sure what to expect at your first kitchen design consultation.
Some of the common concerns include: "are the consultations formal?" "Do they use high-pressure sales tactics?" "Will they get upset if I ask too many questions?" and most commonly "how do I know who to trust?"
We're going to cover all of those topics in this article and give you some tips to ensure you get the most out of your kitchen consultation.
What To Expect At Your Kitchen Consultation
Although we can't say for sure exactly how an IKEA kitchen appointment would be, or how a Wickes kitchen appointment would be – we do believe most kitchen design companies follow a fairly similar process to the one we use at Bentons Kitchens.
Here's what you can expect from a consultation:
1. Booking The Kitchen Consultation
The first step is of course going to the booking the actual appointment with your chosen kitchen design company. The way this usually works is you fill out an online form where you tell the designers you're interested in a kitchen consultation and give a date when you would like to make the appointment.
After you've submitted their online form, the company will typically phone you back to make an introduction and confirm the appointment date.
It is also worth making clear that almost all kitchen design companies will provide a consultation service free of charge, so you shouldn't be expected to spend any money at your appointment.
2. Preparing For The Consultation
It is perfectly acceptable for you to turn up at a kitchen design consultation without the faintest clue as to what it is you want from your kitchen.
In fact, a large percentage of our customers weren't sure what they were looking for when they first walked in. And that's one of the main purposes of your consultation – for us to dig deep into what your dream kitchen looks like and share some helpful suggestions to ensure you get the most out of your new kitchen.
One of the best things you can do in the days leading up to your appointment is take a look through different images of kitchens online. Consider setting up a Pinterest account and saving images of the different kitchens you like. That way you'll be able to easily show your designer what kitchens you like and point out any of the particular aspects about them that you're not keen on.
It may also be beneficial for you to take a look through our kitchen design terminology guide to ensure there are no language barriers at your appointment either, as we've heard some companies tend to get quite technical.
3. Attending Your Kitchen Design Consultation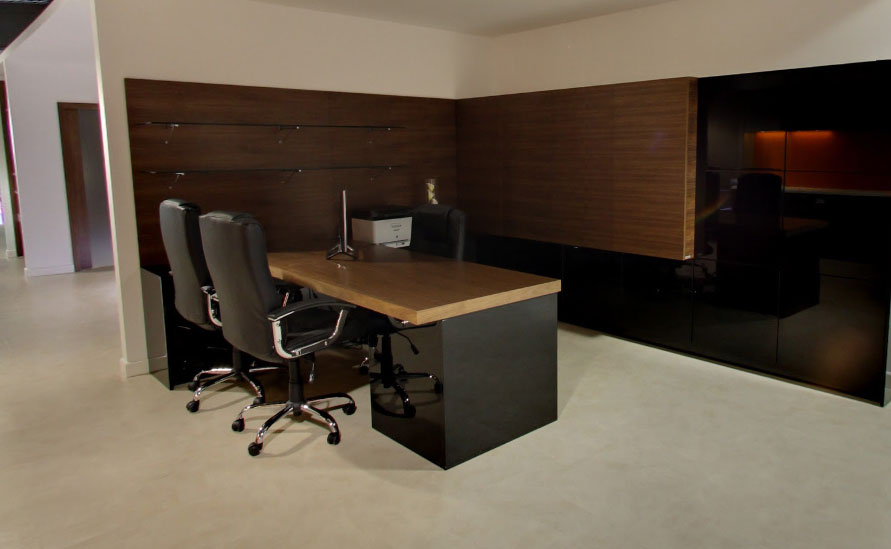 Your kitchen design consultation will be completely informal. You don't need to dress up or worry about making a good first impression – It's more like sitting down with a good friend for a chat about what you want your kitchen to look like.
The only difference is this friend has a lot of experience turning dream kitchens into a reality.
You're free to discuss any ideas you've had about your kitchen and show the designer any images you found that have elements you might like to incorporate into your kitchen design.
The designer will ask a lot of questions to get a true understanding of how you use your kitchen and what you want it to look like. They may also show you around the kitchen showroom to help you visualise how the different materials, door handles, cabinets and more will look in your home.
The best part about booking an appointment with Bentons Kitchens is that there are no time limits on your appointment, and there's no limits on how many appointments you can make. This allows you to ask unlimited questions and find out everything you need to know before making a decision or spending any money.
Plus, there is no obligation or high-pressure sales tactics at any stage – ensuring you never feel rushed into something you aren't sure of or don't fully understand
4. After Your Consultation Ends
After you finish your initial consultation you'll be able to either move onto the next stage or give yourself time to think things through.
You will likely have a lot of thoughts floating around your mind and it may be beneficial for you to take a bit of time to let your mind create a clearer picture.
If you do decide you need time to think, you'll be able to schedule another consultation at your convenience or call up the designer direct and get any questions you may have answered.
5. When You're Happy To Move Forward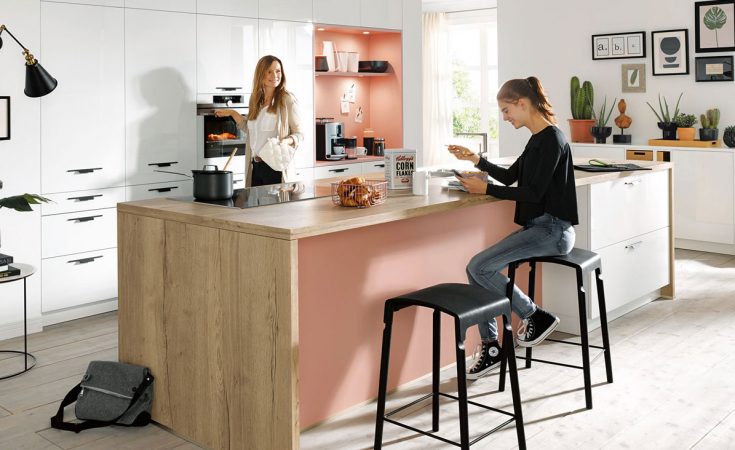 When you're happy to move forward with your kitchen design, the next step is for us to send out our designers to your home to perform a full survey of your kitchen.
This allows us to get the precise measurements of your kitchen area to use during our design stage.
After we have your measurements, we will create a 3D design showing exactly how your kitchen will look in your home, prior to any work being done. We will then present you with the design and give you time to make any updates or amendments you may wish to make.
The planning and design stage is also completely free of charge or obligation – and you only pay if you decide to go ahead with the installation.
Book Your Free Kitchen Design Consultation Today
If you would like to book a free kitchen design consultation at Bentons Kitchens, click on the button below, fill out your details and your local designer will give you a call back shortly.
Need More Kitchen Inspiration?
Have a read through our other expert guides: