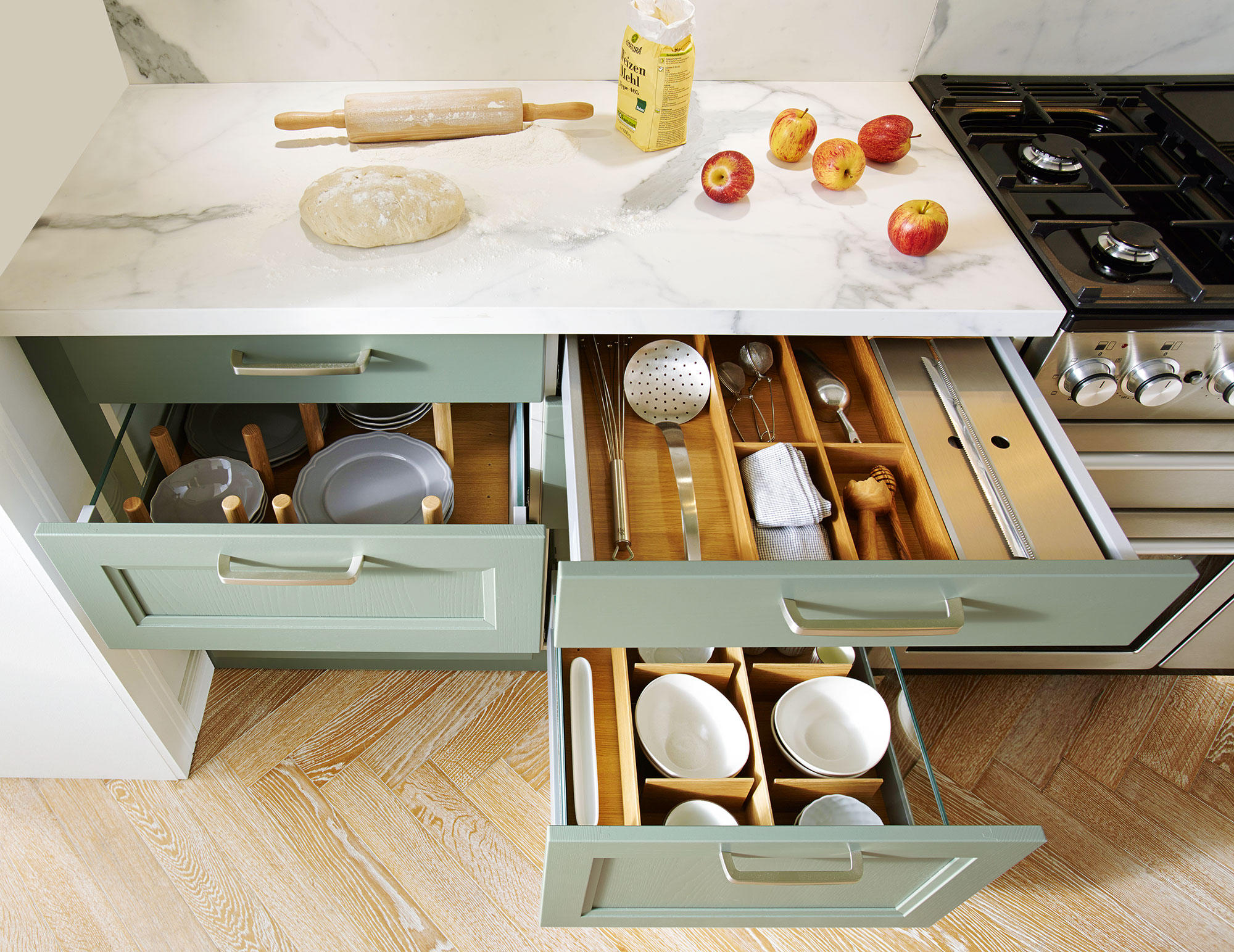 37 Shaker Kitchen Images (Inspiring Shaker Kitchen Ideas) | Photo Gallery
Shaker Kitchen Images
Shaker kitchens blend the contemporary and traditional styles into a kitchen design that looks stunning in both modern and period homes. It's a style that's always going to look modern, but with that elegant touch.
This page hosts a selection of high-quality shaker kitchen images. And so, if you're looking for shaker kitchen ideas, you're going to love this image gallery! All of our shaker kitchen images in one gallery (from both the Hanak & Schuller ranges).
Click on the shaker kitchen pictures below for full size
Are Shaker kitchens old fashioned?
The Shaker design comes from the 1700s, therefore it is unquestionably a "traditional" style. One thing it isn't, however, is "outdated", since the design is currently more popular than it has ever been!
What is a Shaker style kitchen?
Shaker kitchen drawers, doors and cabinets are characterised by a flat center panel and square edges. They also feature very little decoration or profiling, giving an uncluttered but classy look. Shaker furniture has been around for generations and is currently one of the most popular kitchen designs in the UK.
Visit our Kitchen Showrooms!
We hope your enjoyed our shaker kitchen design images! Want to check out our shaker kitchens in person? Visit us at our kitchen showrooms in Essex, Suffolk & Kent.