Handleless Kitchens Ideas & Inspiration (Huge Gallery)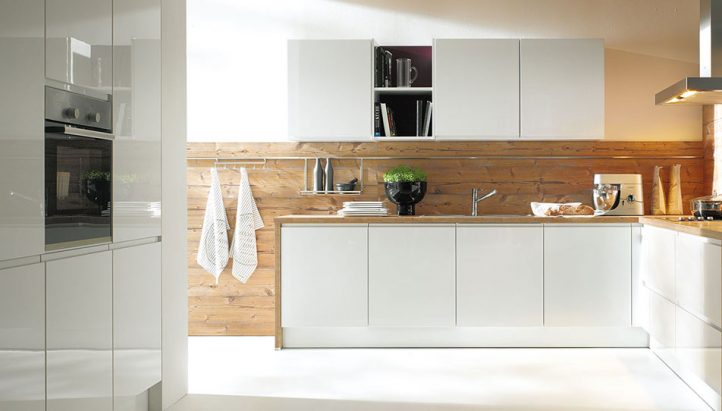 Take a look through our range of handleless kitchen images featured below from the Hanak and Schuller range.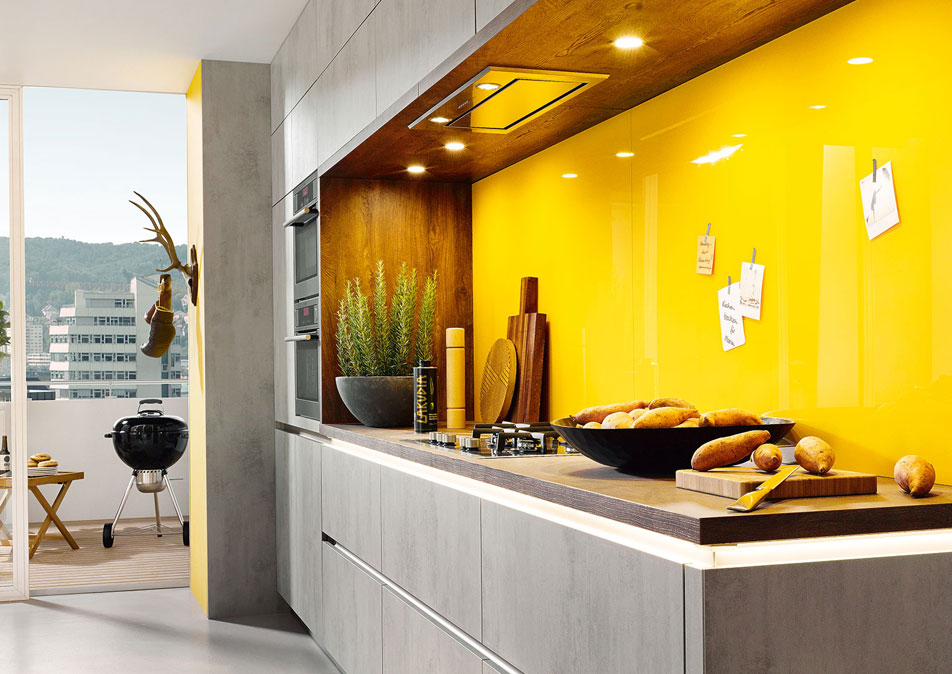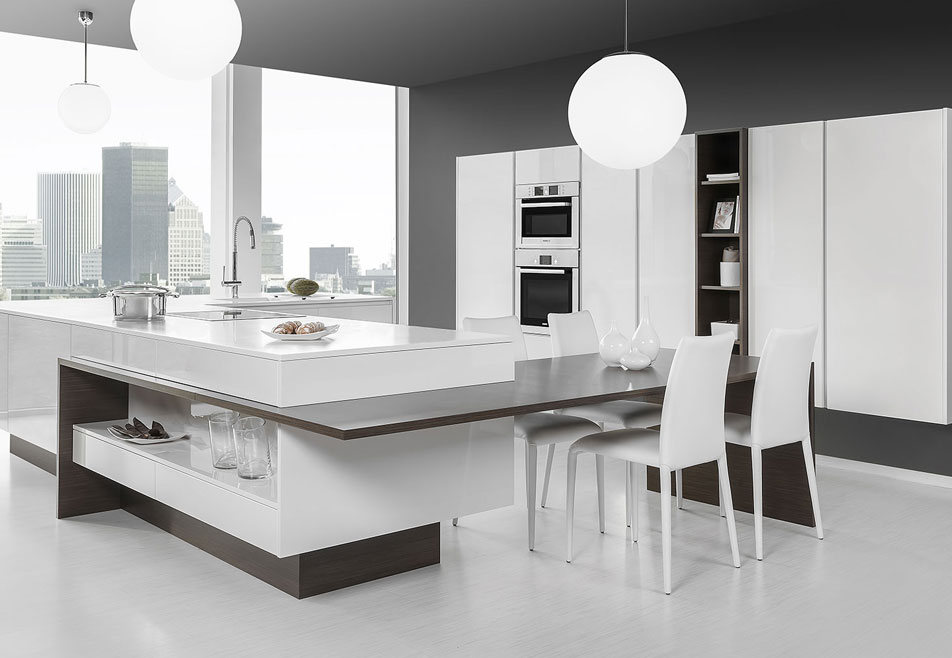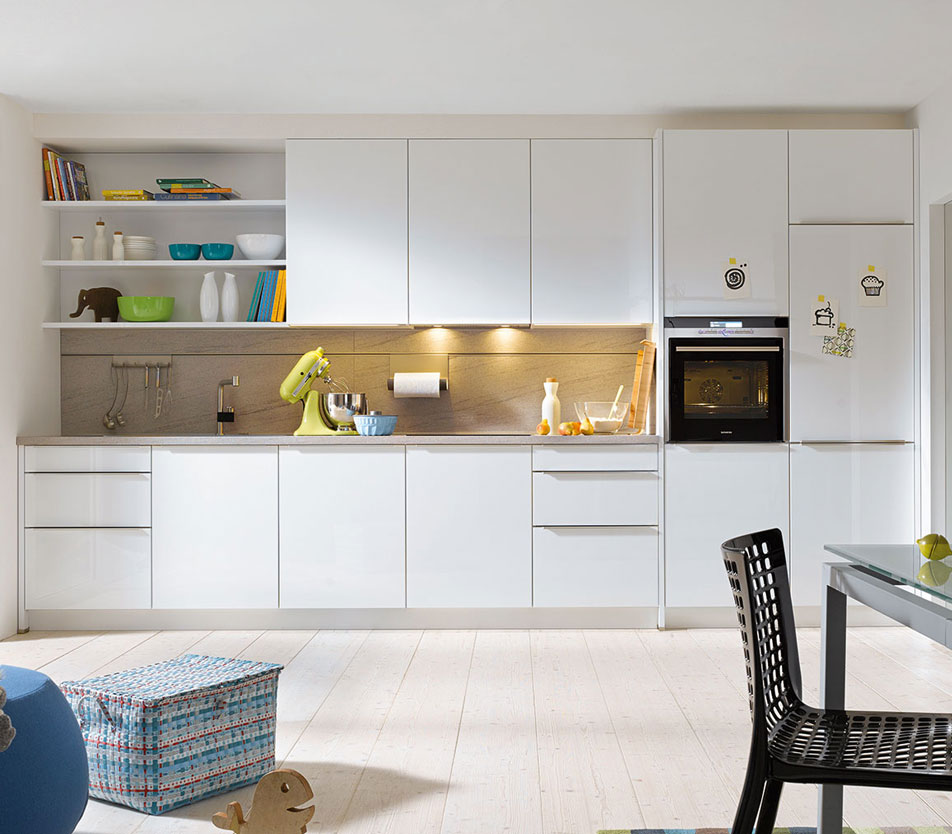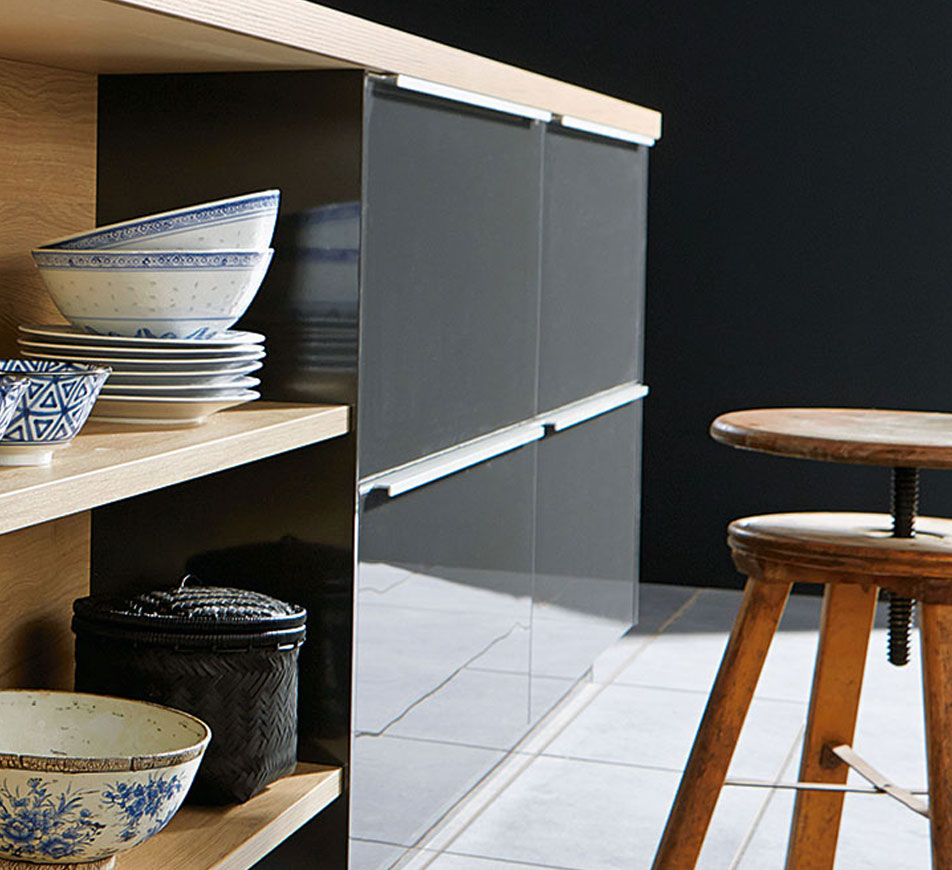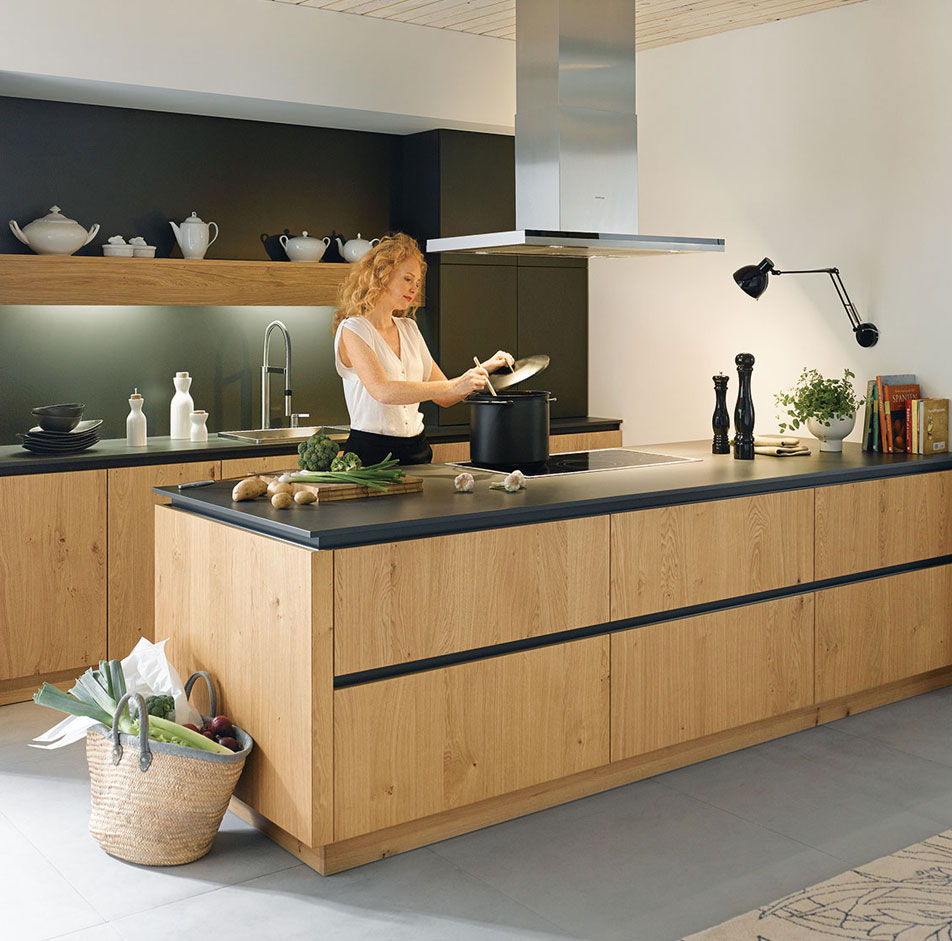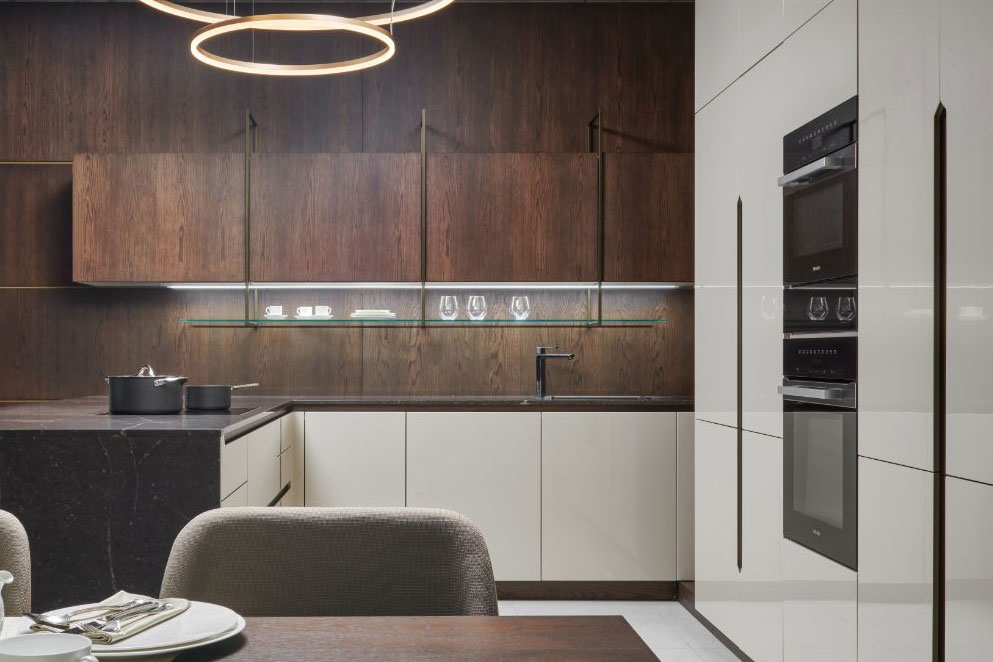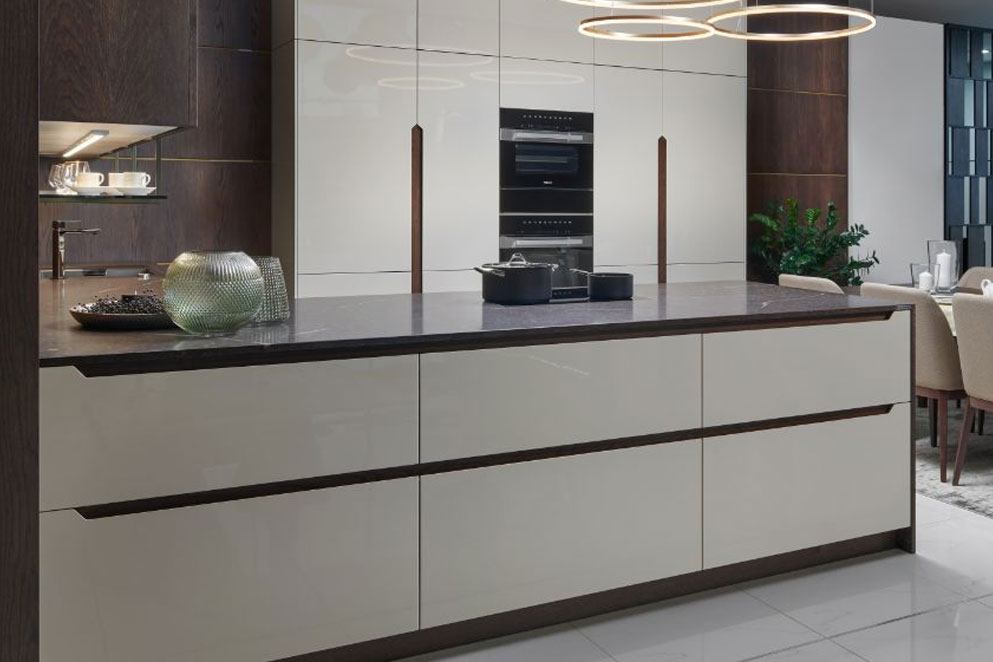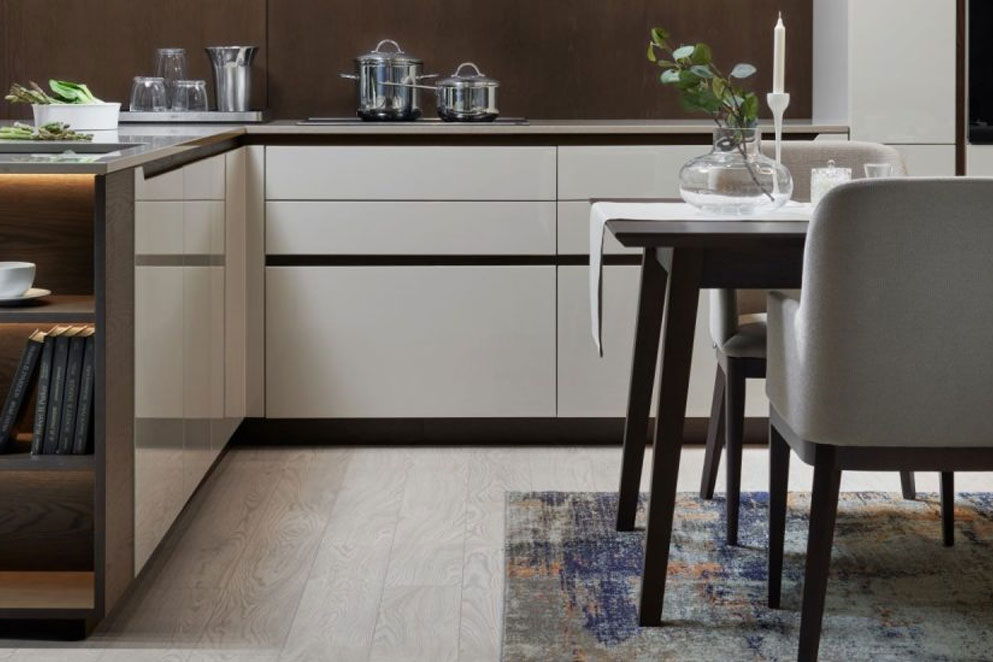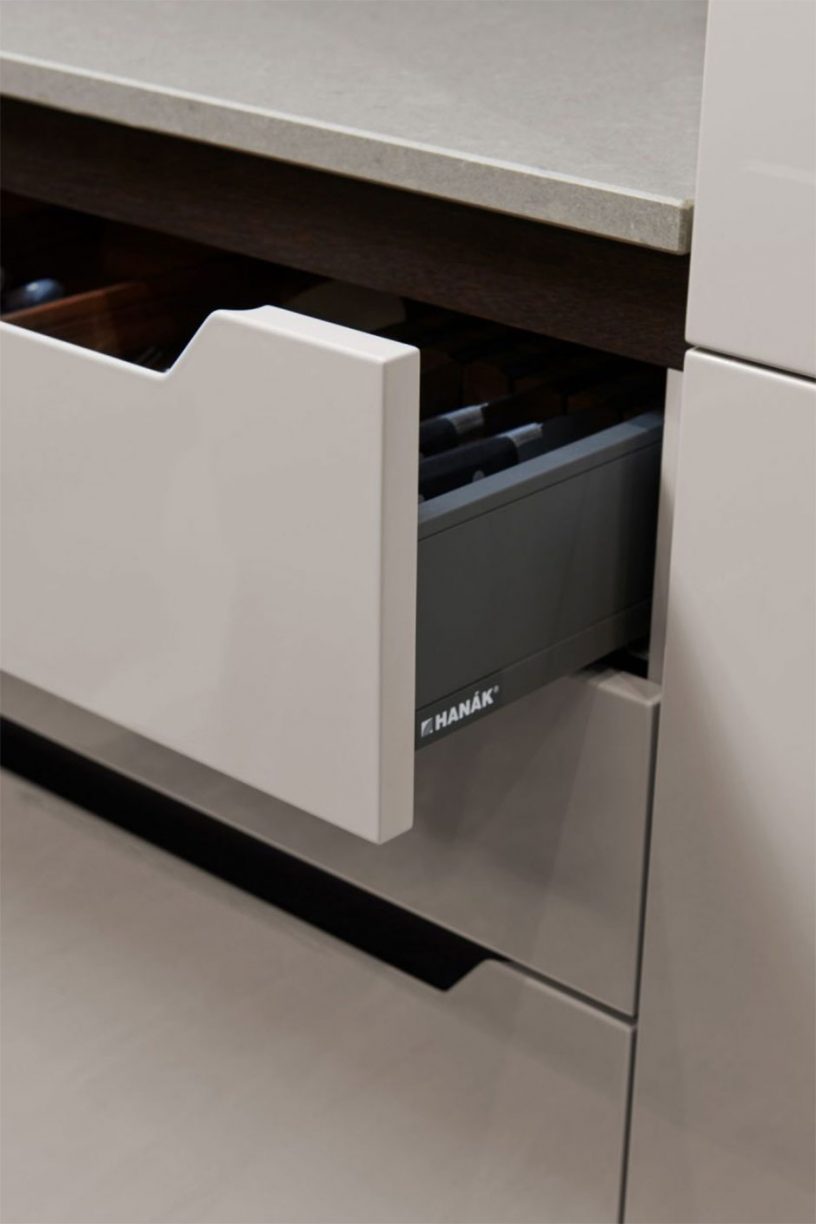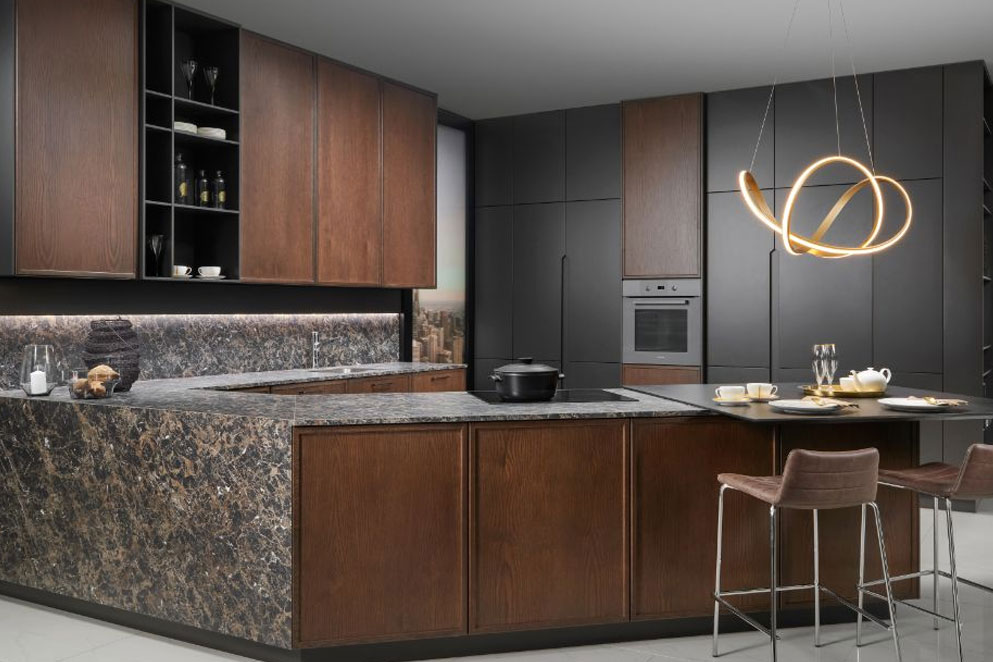 Handleless Kitchen Pros And Cons
Like everything in the kitchen design world, it all comes down to preference and practicality. Choosing whether or not to get a handleless kitchen is much of the same, however there are a few pros and cons you may want to consider first.
Pro: Uncluttered Design
It may not sound like it'd make a great deal of difference, but having an absence of handles does give your kitchen an element of tidiness others just don't seem to be able to pull off.
They look uncluttered, modern and completely seamless – which is a huge benefit for those keen on a modern kitchen design.
Pro: Easy To Clean
Again, it may sound like we are only changing a small aspect of your kitchen, but by not having handles it is considerably easier to clean the exterior of your cabinets.
There is no awkward cleaning around the handles, or trying to force a cloth in between the joints to clear food out – making it considerably easier for the person doing the cleaning.
Pro: Safer On Children
For families with young children, the handleless kitchen boasts two great benefits. The first is that there are no handles for children to pull on, which is a common cause of handles breaking off and children falling back.
The second is that the height of handles on most kitchens is around head height for children, making them potential dangers to look out for. In these two ways, handleless kitchens are slightly safer for children.
Pro: Safer When Cooking
Similar to the previous point, having a handleless kitchen means there is less chance of you bumping into handles when carrying hot food or a pan of boiling water.
This is especially true if you are an avid cooker that's in the flow of preparing a masterpiece. It's a nice little touch to not have to look out for handles as you go.
Con: More Expensive
Handleless kitchens typically cost more due to the additional craftsmanship and mechanisms needed. On average, kitchens that use handleless doors cost between 10 to 15% more, which means they are definitely not the best bet if you're on a tight budget.
FAQs
Are Handleless kitchens good?
There are several benefits to having a handleless kitchen, these include their seamless/uncluttered design, ease of cleaning, as well as their safety improvements. The main downside to getting a handleless kitchen is the increased cost for extra craftsmanship and mechanisms.
What is J pull kitchen doors?
J-Pull kitchens have a "J" shaped curve carved into the top of the doors for you to pull when opening. This replaces the need for handles, creating a clean and modern looking design.
How do handleless kitchen doors work?
The two most common ways handleless kitchen doors are opened is through inset grooves such as J-Pull or touch open mechanisms.
Have a question? Let us know on social media!
Need More Kitchen Inspiration?
Have a read through our other expert guides: