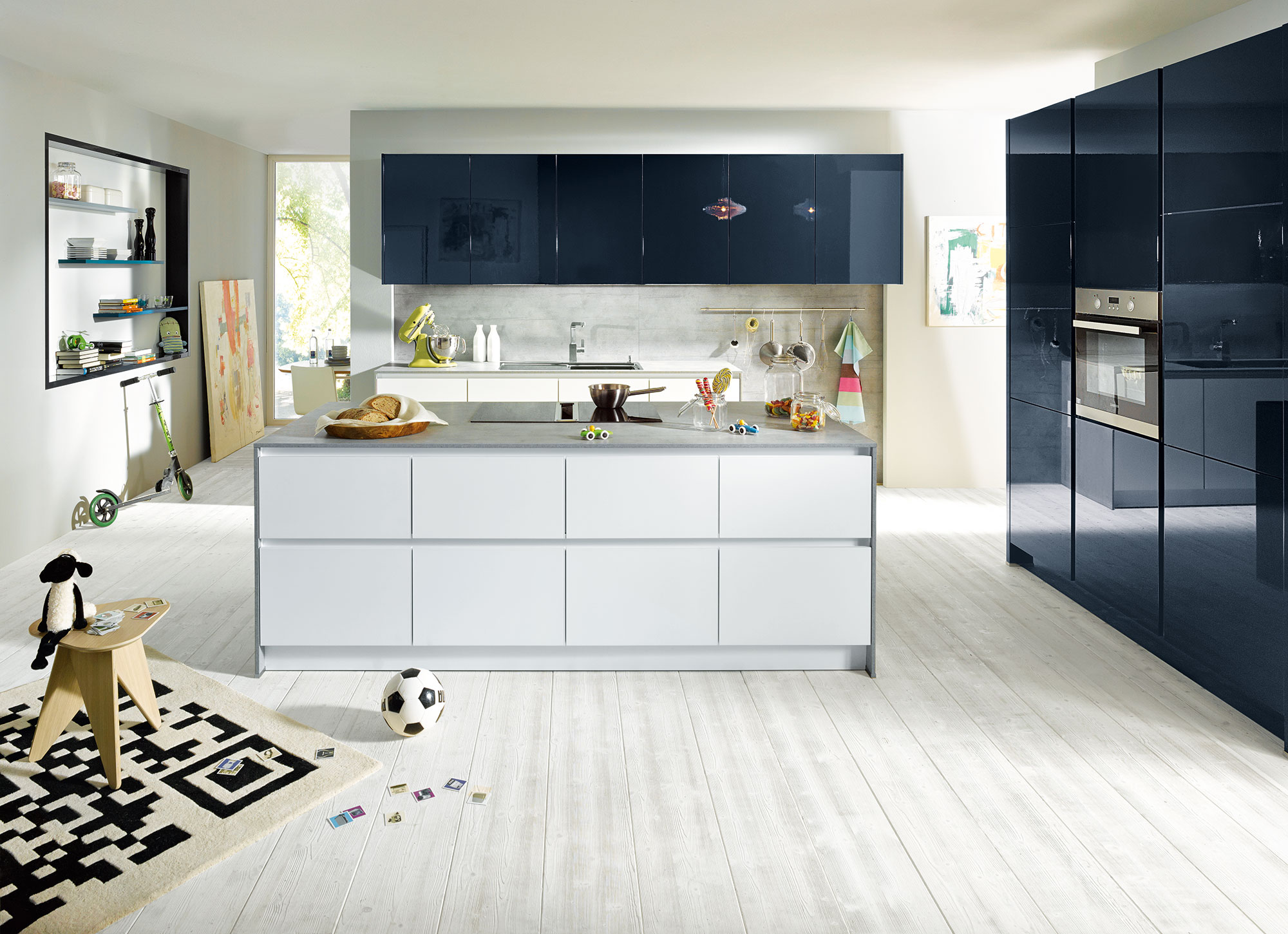 Kitchens Ashford – Bespoke Luxury Kitchen Designers
Do you know what your dream kitchen looks like? We at Bentons Kitchens can turn that dream into a reality. For over 4 decades, our team has provided Ashford homeowners with high quality fitted kitchens designed for each client's needs.
Beautiful and Professionally Made Kitchens in Ashford
Not only can we build you a kitchen to last for many years to come, we will also advise you on how to choose the best designs that match your family's particular needs. Our team will guide you through each step of the decision process and ask for your input on every stage. Colors, designs, layouts, tiles and more – at Bentons Kitchens, you get it your way. We will also take into consideration the size of your home, your budget as well as your aesthetic preferences.
Once we have all your input, we will create a beautiful and ergonomic design for your new luxury kitchen. It will feature all of your preferences as well as some extra features to make it truly unique and beautiful.
And if you aren't sure what you're looking for – no worries. As the leading luxury kitchen design company Ashford has to offer, Bentons Kitchens offers various types of kitchens for you to look at, including:
Contemporary Kitchens
Traditional Kitchens
Shaker Style Kitchens
Finally, if you need new appliances for your home, we offer thousands of options for you to choose from. So if you need to fill out your new kitchen with the best home appliances, we've got you covered in store.
Let's Set Up A FREE APPOINTMENT
Would you like to set up a free appointment with our friendly team? Click the button below to get started today.
Book Now FREE
Find The Best Luxury Kitchens Ashford Has to Offer
Having trouble visualising your new kitchen? Take a look at the following images to gain inspiration on the sort of kitchen we can install in your home.
Book FREE Appointment
Free Bespoke Kitchen Design Consultations for Ashford Homeowners
We want to give our clients the best value for their money, which is why we offer free, no-obligation consultations to all Ashford homeowners. These meetings have no time limits, no hidden fees and no sales tactics. Just tell our designers what you want and we will do whatever it takes to give you a kitchen that matches your home and your budget.
Once you have a good idea of what you want us to build, we will send one of our teams to your property to survey the area – at no charge. Based on their findings, we will put together a special 3D CAD image of your new kitchen, which we will then present to you for approval.
If you like it, we will begin work on your kitchen immediately. If not, we will be more than happy to go back to the drawing board and make any necessary adjustments until you're completely happy. And should you decide to back out at any point, for whatever reason, you won't have to pay a thing. Remember, our consultations are completely free.
Building Beautiful Luxury Kitchens in Ashford for Over 40 Years
Bentons Kitchens has the honour of being one of the best luxury kitchen designers in Ashford. Our team have the experience to build a variety of luxury kitchens for different homes, budgets and lifestyles.
When you work with us, you will very quickly notice that our job is to help you get what you want. We'll first look at the styles you like and then go on to the practicality of the kitchen, and make sure it's designed to better your way of life.
And it's that level of dedication to getting our customers the kitchen they always dreamed of that's led so many of our previous clients to say that their only regret was not hiring our team sooner. So if you need a professional company who can design and build your dream kitchen, book your free appointment today.
Your Home Deserves A Great Kitchen Let's turn your dream kitchen into a reality
Free, No Obligation Consultation
We learn about your dream kitchen & offer friendly advice for free.
Free Site Survey
We visit your home and do a full survey on the kitchen space for free.
Free Planning
We take your requirements and plan out the entire kitchen design for free.
Book FREE Consultation
What Others Say...
Delighted with the design and style of the kitchen, it did take a bit longer than expected – due to the changes we made to the kitchen. Now it's finished we are very pleased, thank you
Josh was excellent in designing our kitchen and it is superb, I'm delighted with the kitchen and every aspect about it, excellent job and very much appreciated, thank you.