Turning Dream Kitchens Into A Reality For Over 40 Years
Book your FREE Appointment Today
Kitchen design appointments are free of cost and come with no obligation. Set up a free appointment today by clicking the button below.
Book Now FREE
Kitchens Essex – Bespoke Luxury Kitchen Designers
If you're looking for kitchen designers in Essex, but keep getting shown the same kitchen designs – take a look round your local Bentons Kitchens store today.
Your local Bentons Kitchens showroom has a variety of inspiring kitchens that are sure to impress. We have 11 unique kitchen designs on display from the Schuller, Hanak and Mackintosh ranges. Each display kitchen has been hand picked specifically by our expert kitchen designers as the cream of the crop kitchen designs available on the market today.
Our display kitchens are sure to get you inspired. We have everything from timeless traditional kitchen designs that never look out of date, to the latest contemporary kitchen designs with cutting edge technology. We also showcase a huge range of kitchen doors, worktops and door handles for you to choose from to ensure your kitchen looks exactly how you dreamed it would.
We have a wide range of worktop samples at our showroom in Essex
"We are the only kitchen design company in Essex who guarantees to make your dream kitchen a reality"
We've been designing and installing kitchens in Essex for more than 40 years and have built up a great reputation for ourselves as the kitchen design company you can trust. One of the key things that makes Bentons Kitchens so different to other kitchen design companies is that we genuinely understand the importance of bespoke kitchens.
There are some things in life where an out-the-box solution will suffice, but the truth is this approach to kitchen design will not make most families happy.
There is no other family in the world quite like yours, and it's that uniqueness that makes your family special. The things your family enjoy using the kitchen for may be completely different to another family. And so your kitchen needs to be designed bespoke around your lifestyles to ensure you get the most out of your kitchen.
Whether you like relaxing in the kitchen after a long days work, entertaining friends and family at the weekends or preparing a masterpiece for all to enjoy – we design kitchens to make that part of the day more enjoyable.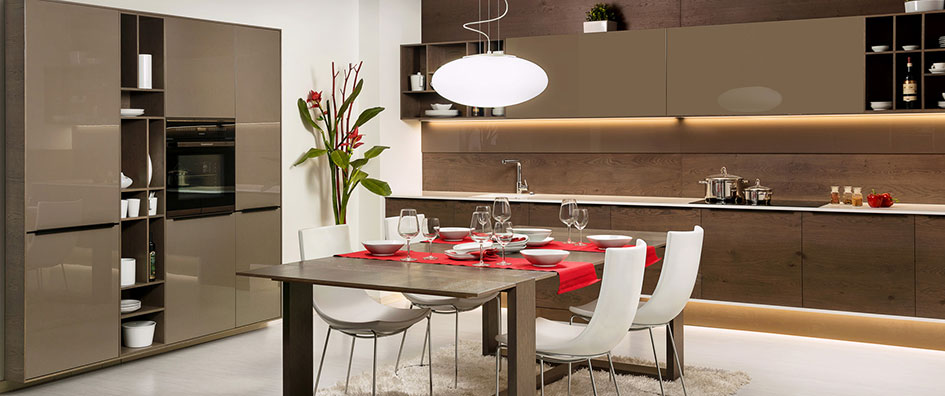 Want To Book A Free Appointment?
Book a free appointment with our friendly kitchen designers in Essex today and let us turn your dream kitchen into a reality. All appointments are free from cost or obligation. Simply click the button below and enter your details to get started.
Book Now FREE
Kitchen Company Essex - Unlimited Kitchen Options
Here's just a small selection of the kitchen designs we have available for your home.
Book FREE Appointment
Bespoke Kitchen Design Essex
Book A Free Consultation Today
Have a look at our luxury kitchens on display at your local Bentons Kitchens showroom. We have a wide variety on show and our expert kitchen designers are on hand to help you with any free information you may need. You can also book a free consultation by calling us on 01245 256680.
Our free consultations have no time limits, no obligations and are completely informal. The idea of our consultation services is to help you figure out exactly what it is you need from your kitchen and do everything we can to help you make it happen.
Whether you're confident about the sort of kitchen you need, or your still trying to make up your mind – our consultation service is designed to help you make the best decision for you and your family.
"Our helpful nature and caring approach to kitchen design is the number one reason why hundreds of homeowners across Essex highly recommend our kitchen design services"
We are a family company, and are fully aware of how stressful finding the right kitchen design company can be. This is why we recommend all customers looking to get a new kitchen to come in and visit our kitchen designers at our kitchen showroom. You'll be able to meet with the kitchen designer face-to-face and explain exactly what it is that's important to you and your kitchen.
We're far from the pushy commission chasers you'll find elsewhere and offer a personalised service that will result in you having a kitchen you can be proud of for many years to come.
Our 40 + years in the kitchen design industry has taught us that when you use our services, the biggest complaint you're going to have is that you left it so long to get started.
So if you're looking for a kitchen showroom that has a variety of unique kitchen designs on display, book an appointment at our showroom today.
Visit Our Essex Kitchen Showroom Today
Free, No Obligation Consultation
We learn about your dream kitchen & offer friendly advice for free.
Free Site Survey
We visit your home and do a full survey on the kitchen space for free.
Free Planning
We take your requirements and plan out the entire kitchen design for free.
Book FREE Consultation
Trusted By Hundreds Of Homeowners Across Essex We've helped hundreds of Essex homeowners achieve their dream kitchens
Josh was excellent in designing our kitchen and it is superb, I'm delighted with the kitchen and every aspect about it, excellent job and very much appreciated, thank you.
Delighted with the design and style of the kitchen, it did take a bit longer than expected – due to the changes we made to the kitchen. Now it's finished we are very pleased, thank you.
Book Your FREE Consultation Today