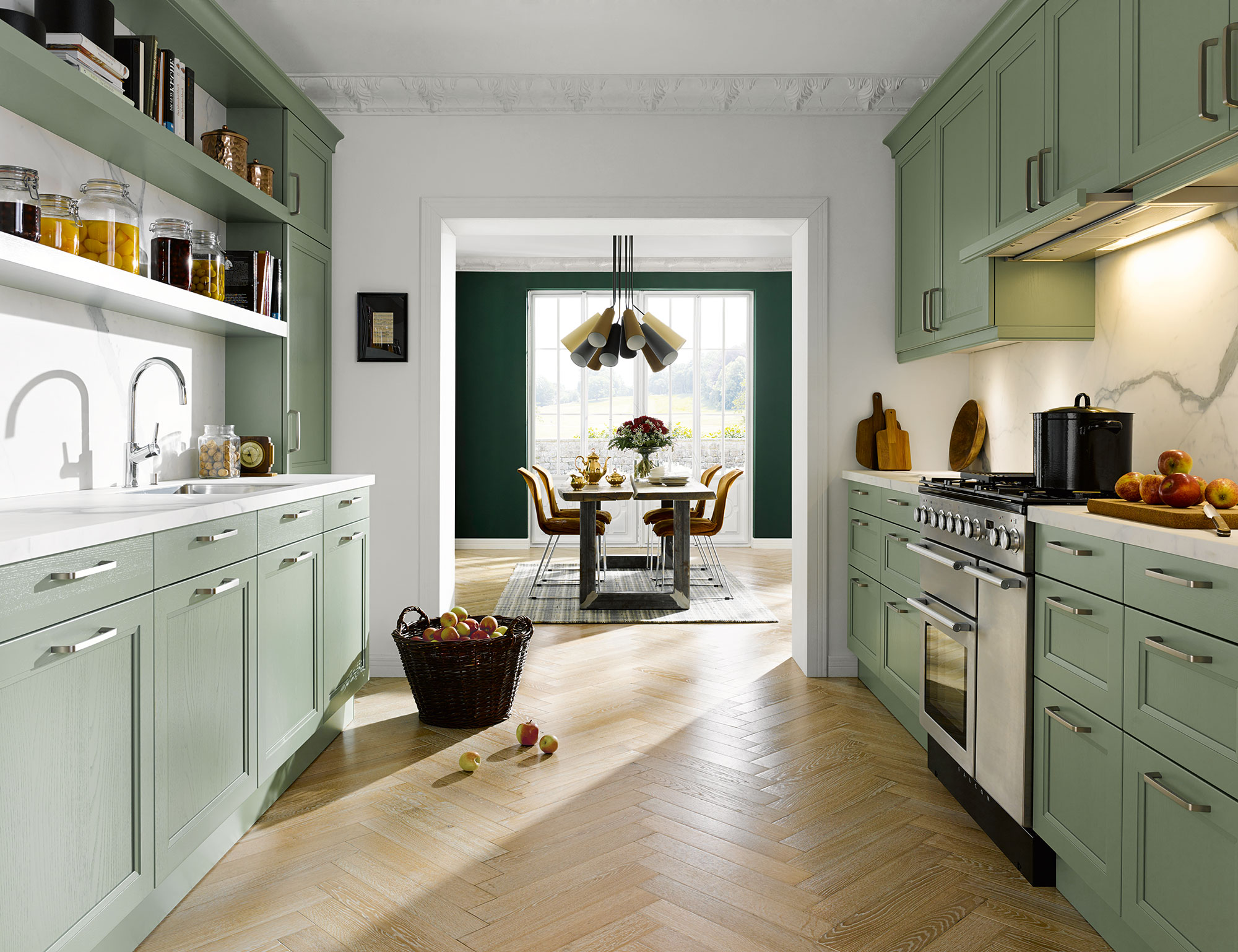 Shaker

Kitchens in Essex, Suffolk & Kent
About Our
Shaker

Kitchens

When you're looking at shaker kitchens, it's important to understand the truly impressive heritage and background these kitchens have. The name "shaker" originates from a religious group founded in Manchester during the 18th century who were well renowned for their impeccable cabinetry skills.

The shaker style kitchen has improved and grown since then, but the essence is still the same – that timeless and well desired "shaker look" we all know and love.

Design wise, these kitchens are a mix between modern and tradition kitchens, taking with it many positives from each – which is one of the main reasons they look stunning in almost any home. It's this mix of new and old that keeps these shaker kitchens looking fresh for many, many years.

There is always an element of simplicity to the shaker design but a true shaker kitchen is never minimalistic. They're a distinctive style known for their versatility, practicality and durability. From a modern clean feel to a traditional 'in-frame' style, the options are endless.

Our customers love their shaker kitchens, it's not unusual to hear customers report they are still getting compliments on their shaker kitchen five years after the initial install.
Visit Our Kitchen Showrooms In Essex, Suffolk or Kent For More Shaker Kitchens
If you like shaker kitchens you'll love our Bentons Kitchens Showrooms. We've got numerous shaker kitchens on display in our showrooms throughout Essex, Suffolk & Kent, that we welcome you to come and take a look at. Or if you'd rather discuss your kitchen plans over the phone first, give your local Bentons Kitchens store a call today.
Show more